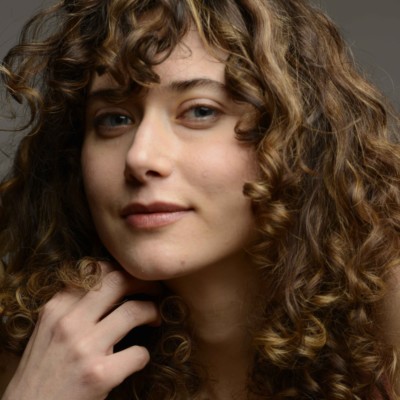 Kate Abbruzzese
Kate Abbruzzese is an actor, playwright, and illustrator based in Brooklyn. Her TV work includes roles on "NCIS: New Orleans", "The Blacklist", and "The Marvelous Mrs. Maisel". In New York, Kate has worked alongside artists at the Public Theater, Red Bull Theater, Atlantic Theater Company, and New Dramatists. She has appeared Off-Broadway in Pound opposite Christopher Lloyd and in Daniel McCoy's Dick Pix at Theaterlab. Regionally, Kate has acted at the Old Globe, Eugene O'Neill Theater Center, Cincinnati Playhouse, Chautauqua Theater Company, Baltimore Centerstage, Hudson Valley Shakespeare Festival, Indiana Repertory Theatre, Florida Studio Theater, Shakespeare & Co, Tennessee Shakespeare Co., and more. 
Kate has acted in many of Shakespeare's works and written several plays based off of Shakespeare's characters: Before the Storm, an exploration of Caliban and Miranda's relationship prior to The Tempest, Motley Fool, an imagining of Rosalind and Orlando's marriage after As You Like It, and An Evening With the Macbeths, a vignette examining the domestic side of Shakespeare's most infamous couple.
Kate is a graduate of Vassar College and NYU's Graduate Acting Program. She is the 2008 recipient of the Molly Thatcher Kazan Memorial Prize, the 2015 recipient of the Ron Van Lieu and Olympia Dukakis Scholarships, and the winner of the 2016 and 2019 Red Bull Short New Play Festival. Her play Thick My Blood was selected for development at the Bethany Arts Community and chosen as a semifinalist for the 2022 O'Neill's Playwrights Conference.