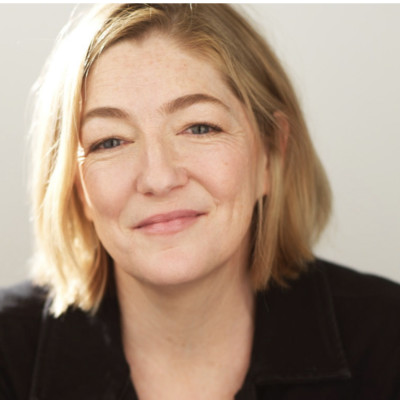 Rebecca Harris
Television credits include two seasons as Ledda Dobbs in WGN's Outsiders, as well as appearances on Chicago Med, Bull, Blacklist, The Good Wife, Three Rivers, Life on the Line, Sex and the City, Lifegame: the TV version and Law & Order. Film credits include Stay Awake, Road, How to Lose a Guy in 10 Days, Unstoppable, and Won't Back Down.
U.S. theatrical premieres include The Play About the Baby  written and directed by Edward Albee (The Alley), Look Away by Robert Ford (Theatre Squared), Hope and Gravity by Michael Hollinger (City Theatre), Frame 312 by Keith Reddin (The Alliance Theater), and Mezzulah 1946 by Michele Lowe (City Theatre). Off-Broadway shows include LIFEGAME at the Jane Street Theatre and Enter the Night, the second play of Signature Theatre's Maria Irene Fornes season. Off-Off-Broadway plays include True Crimes, Gint!, American Silents, B & G and Voyage of the Carcass.
Other regional highlights include Ironbound at Pittsburgh's City Theatre, The Exonerated at Pittsburgh's REP Theatre, Bad Dates at Theatre Squared and Ghost-Writer at Merrimack Rep.
Rebecca works periodically with the London based theater company, Improbable, and is currently part of an ongoing project titled Permission Improbable.
Rebecca has an undergraduate degree from Trinity University in San Antonio, TX and an MFA in Acting from Columbia University.
Rebecca is a member of the National Alliance of Acting Teachers. She completed the Teacher Development Program two summers ago and has a coaching and self-taping studio in mid-town Manhattan.  RebeccaHarrisActingCoach.com
She lives in Brooklyn with her husband, playwright Rick Ehrstin, and is currently collaborating on a one-person show with him.