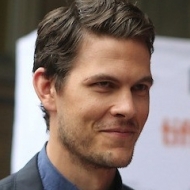 Tom Lipinski
On the small screen, Tom was most recently seen starring on Showtime in Billions. Other television credits include Divorce for HBO, The Knick for Cinemax, Madoff mini-series for ABC and Suits for USA among others. 

On film, Tom can be seen in Jason Reitman's Labor Day, Paolo Sorrentino's Youth, Remy Auberjonois' Blood Stripe and Julian Branciforte's Don't Worry Baby among others.

On stage, Tom was last seen in Christopher Shinn's Picked at the Vineyard Theater. As a member of the Flea Theatre's resident company of 'Bats', he performed in numerous plays including A.R. Gurney's Light Lunch.

Tom is a Boston native, a graduate of Brown University and an Actors Center member since 2017.