Paula Vogel, Pulitzer Prize-winning playwright and educator, and Jaclyn Backhaus, playwright, educator, and arts facilitator, join The Actors Center this March to lead writing workshops with members of our Resident Company.
Paula Vogel joins The Actors Center for the first time to lead a discussion on the art and craft of playwriting and guide participants through a series of writing exercises, culminating in the launch of one of her celebrated Bake-Offs.
Paula Vogel is a Pulitzer Prize-winning playwright whose plays include Indecent (Tony Award nomination for Best Play), How I Learned to Drive (Pulitzer Prize, Lortel Prize, Drama Desk, Outer Critics Circle, OBIE, and New York Drama Critics Awards for Best Play), The Long Christmas Ride Home, The Mineola Twins, The Baltimore Waltz, Hot 'N' Throbbing, Desdemona, And Baby Makes Seven, The Oldest Profession, and A Civil War Christmas. She is currently working on three new projects, including Cressida On Top (recently workshopped at CTG and the Goodman), and a new play commissioned by CTG and Second Stage.
Her lifetime achievement awards include: American Theatre Hall of Fame Award, the Obie Award, and NY Drama Critics Circle Award. She is honored to have three awards dedicated to emerging playwrights in her name: The American College Theatre Festival's Paula Vogel Award in Playwriting, the Paula Vogel Award given annually by the Vineyard Theatre, and the Paula Vogel Mentor's Award by Young Playwrights of Philadelphia. Her plays are published in six volumes by TCG Press and she teaches playwriting workshops throughout the United States and abroad.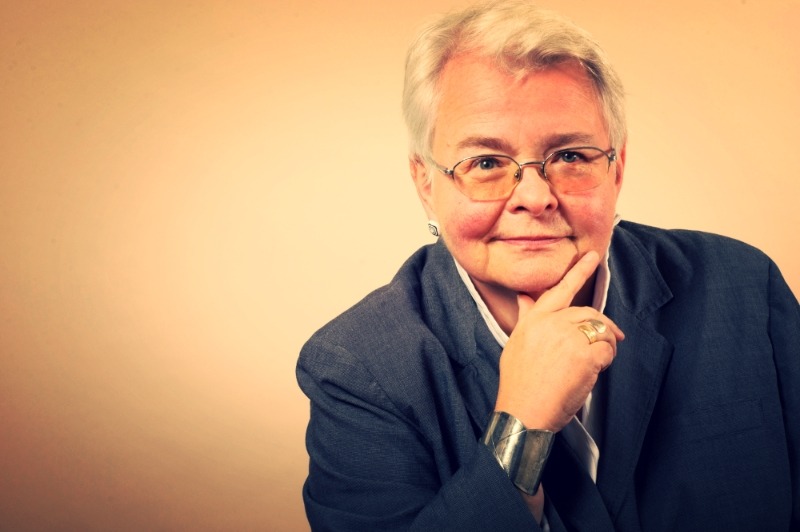 Jaclyn Backhaus also joins The Actors Center for the first time for a weekend devoted to generative writing. Over two days, Jaclyn will lead goal-setting and generative writing exercises designed to help inspire and expand the possibilities for creative work, while cultivating a long-term writing process or practice.
Jaclyn is a playwright, educator, arts facilitator, and mother. Her plays include Out of Time (NAATCO, The Public Theater), Wives (Playwrights Horizons), India Pale Ale (2018 Horton Foote Prize, Manhattan Theatre Club), and Men On Boats (Clubbed Thumb, Playwrights Horizons). She is one of five Creative Directors of of the process-based arts facilitation group Fresh Ground Pepper, and she is one of the fourteen members of the current cohort of The Kilroys, a bicoastal collective that celebrates women, trans, and nonbinary presence in the American theater landscape. She is a Lincoln Center Playwright-in-Residence, and she was once a 2016 Tow Playwright Resident with Clubbed Thumb. She got a BFA from NYU, where she now teaches some skillsets of playwriting to brilliant students. She resides in Ridgewood, Queens, with her husband Andrew J. Scoville, a theater director, and their son Ernie.