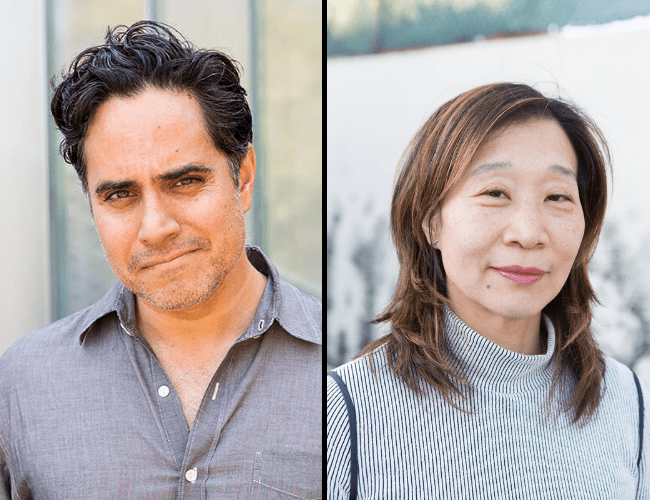 Pulitzer prize finalist and Obie Award-winning playwright, Rajiv Joseph; and Emmy-nominated television writer, producer and playwright, Diana Son, join The Actors Center's Resident Company for artist talks this spring, hosted by company co-artistic director, Angel Desai.
Rajiv Joseph joins The Actors Center for an intimate evening of conversation about his work and creative process.
Rajiv's new play, King James, recently opened at the Steppenwolf Theatre Company in Chicago, featuring Actors Center company member Chris Perfetti alongside Glenn Davis, and directed by Kenny Leon. The production moves to Center Theatre Group in Los Angeles in June.
Rajiv's play Bengal Tiger at the Baghdad Zoo was a 2010 Pulitzer Prize finalist for Drama and was also awarded a grant for Outstanding New American Play by the National Endowment for the Arts. He has twice won the Obie Award for Best New American Play, first in 2016 with Guards at the Taj (also a 2016 Lortel Winner for Best Play) and then in 2018 for Describe the Night. His other plays include Archduke, Gruesome Playground Injuries, Animals Out of Paper, The Lake Effect, The North Pool and Mr. Wolf.
Rajiv has been awarded artistic grants from the Whiting Foundation, United States Artists, and the Harold & Mimi Steinberg Charitable Trust. He was previously a longtime board member of the Lark Play Development Center in New York City, where he developed many of his plays. He previously served for three years in the Peace Corps in Senegal.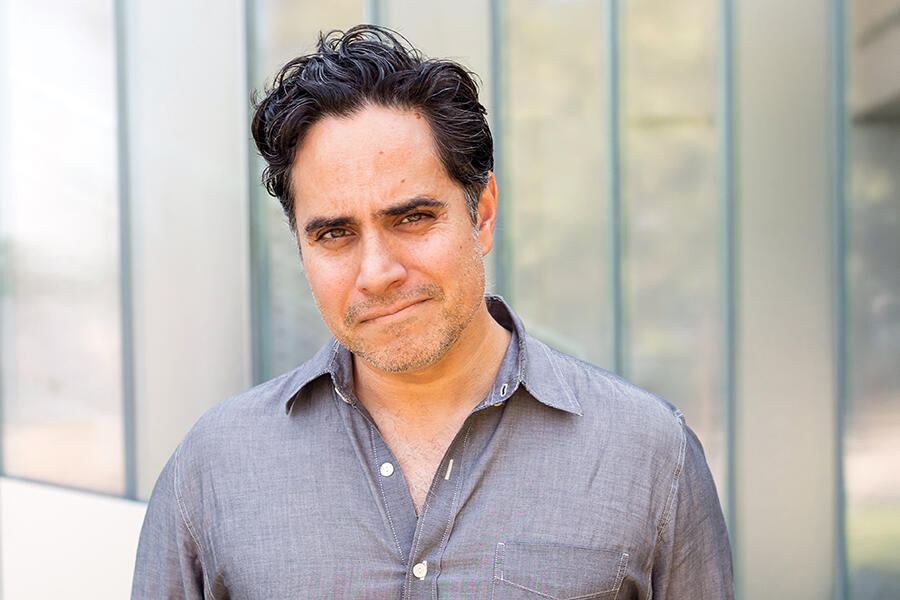 Emmy-nominated writer/producer and award-winning playwright, Diana Son, also joins The Actors Center in April for an evening of conversation about her work and creative process.
Diana has served as Executive Producer of the NatGeo series Genius: Aretha; the Netflix series Thirteen Reasons Why; and was Emmy-nominated twice as Co-Executive Producer of ABC's American Crime. She is currently writing Paradise-Ville an original pilot based on the book "That Time I Loved You" by Carrianne Leung for HBO Max and is collaborating with Justin Lin on a pilot for Apple TV.
Diana created and was showrunner of the pilot Love is a Four-Letter Word for NBC directed by George Tillman. She has also been a writer/producer for a number of series including Dirty John, Southland, Law & Order: Criminal Intent, Do No Harm and started her television career as a staff writer for The West Wing. Diana has also written a number of pilots for HBO, Apple, Amazon, CBS, NBC and A&E.
Diana is the author of the plays Stop Kiss, Satellites, BOY, R.A.W. ('Cause I'm a Woman) and others. Stop Kiss and Satellites premiered at the Public Theater in NYC. Stop Kiss was extended at the Public Theater three times and won the GLAAD Media Award for Best New York Production and Diana won the John Gassner Playwriting Prize and the Berilla Kerr Award for playwriting. Stop Kiss has been produced at hundreds of theatres nationally and abroad and been translated into a number of different languages including Hungarian, Japanese, and Korean. Among the theatres Diana's plays have been produced at are: La Jolla Playhouse, Oregon Shakespeare Festival, Seattle Rep, Woolly Mammoth, Delaware Theatre Company, BRAVA, New Georges, and many others.
Diana has been the recipient of an NEA/TCG residency grant at the Mark Taper Forum in Los Angeles and a Brooks Atkinson Fellowship at the National Theatre in London. She has taught playwriting at NYU's Department of Dramatic Writing and the Yale School of Drama. She was Program Chair of the Dramatists Guild Foundation's Playwriting Fellowship program from 2013–2019 and is proud to have nurtured the voices of 35 gifted playwrights during that time who have gone on to be produced in theatres across the country and Pulitzer-nominated amongst many other recognitions.