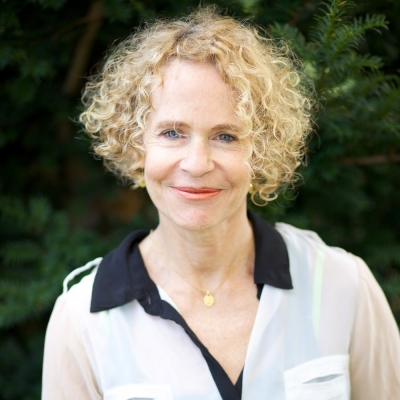 Fay Simpson
Impact Theatre NYC: Fay is Artistic Director of the not-for-profit Impact Theatre, which she co-founded in 1990 as a collective of physical theatre artists devising work with a social bite. Her latest work was an adaptation of Raymond Carver's short story, "A Small Good Thing," called SCOTTY, co-produced with the Harold Clurman Theatre. She directed Speechless, By Frederick Johntz, which is a portrait of a white, male, teenage gunman. Committed to honouring the process of theatre making, Impact hosts monthly Performance Salons, giving voice to artists from all mediums of visual and performance art.
Teaching: Currently teaching in the NYU Tisch Graduate Acting Program, Fay has taught at The Yale School of Drama, The New School, Michael Howard Studios, The Studio/NY, Marymount Manhattan College, and the Actor's Center. She has coached theater companies in Berlin, Toulouse and London, and taught Master classes in Beijing, Paris, Majorca, Sicily.
The Lucid Body: Informed by her 20-year career in dance and theatre, Fay created The Lucid Body, a process of introspection, exertion, and mental challenge which empowers actors to express their fullest potential. She conducts private classes and training workshops for other teachers at her Manhattan studio, The Lucid Body House. She has 7 teachers of her process around the world.
The Veterans Project: After discovering that Lucid Body concepts can be an effective vehicle for helping military veterans confront the complex stresses they face, Fay founded The Veterans Project. Performed Leaving Theatre at: the Veterans Mental Health Coalition of NYC, the Wallace Center of the FDR Presidential Library, the Manhattan VA, The Red Cross, among many others.The third play, co-produced with One Fight Foundation in Lehigh, PA: Combat Conversations; Families Affected by War is now being presented in NY and PA.
Fellowships and Awards: Likhachev Foundation Fellowship, for study at St. Petersburg Academy; Fox Foundation Fellowship, for support of an Assistantship at London's New Globe Theatre under Mark Rylance; The Amy & Eric Berger National Theatre Essay Award for development of The Lucid Body; A Guide for the Physical Actor, hailed by Drama Book Shop as "one of the ten most essential books for the actor;" "Best Female Performer" Spotlight On Award for Impact Theatre's solo performance piece "Trapped In Seven;" Tennessee Williams Fellowship; Artist in Residence, Stella Adler Studio of Acting.
Fay is a member of The Actor's Center.