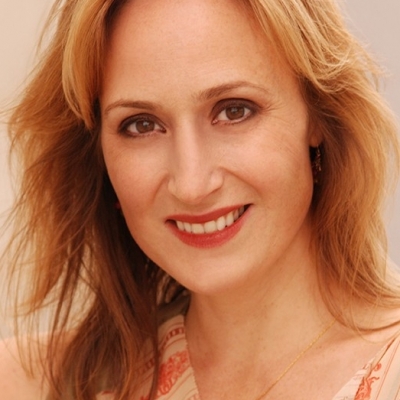 Heather Raffo
Heather Raffo is an award-winning playwright and actress who's work has taken her from the Kennedy Center to the Aspen Ideas Institute and from The US Islamic World Forum to classrooms across the nation. Her work has been seen Off-Broadway, Off-West End, in regional theater, and in film. She is the author and solo performer of the play 9 Parts of Desire (Lucielle Lortel award, Susan Smith Blackburn, Drama League, OCC, Helen Hayes nominations), which The New Yorker called "an example of how art can remake the world."  The play was first produced in London's Off-West End where critics hailed it as one of the five best plays in London. It's Off-Broadway premiere ran for nine sold out months and was a critic's pick for over twenty-four weeks in a row. Since 2005, 9 Parts of Desire has been produced in nearly every major regional theater in America and has had international productions in over a dozen countries with current productions in Greece, Hungary, and Sweden. It was the first commercial hit on a national and international stage by an Arab American playwright helping to birth a whole new genre of Middle-Eastern American theater.  
Raffo's most recent performing credits include:The Profane (Playwrights Horizons), Food and Fadwa (NYTW), In Darfur (The Public), Palace of the End (Drama League Nomination/Epic Theater Ensemble), Macbeth (The Acting Co.), Over the River and Through the Woods (Houseman) and the feature film, Vino Veritas.
Although Raffo began her career as an actor and trained classically, her work as an artist bridging Eastern and Western cultures has taken her into new genres. Raffo was chosen by the Annenberg's Explore foundation to author the libretto to Fallujah, the first ever opera about the Iraq war. Fallujah was developed as part of Kennedy Center's International Theater Festival, it then received its world premiere at Long Beach Opera in March of 2016 and opened at New York City Opera later that year. A film was made of both the opera as well as a documentary titled Fallujah: Art, Healing and PTSD.
Raffo's focus now is on her newest play, Noura, which recently won Williamstown's prestigious Weissberger Award and is on the Kilroy's List. Noura had its world premiere at the Shakespeare Theater in Washington D.C. in 2018 before moving to Abu Dhabi in the spring of this year. It premiered in New York at Playwrights Horizons in their 2018/19 season with Raffo performing in the title role.