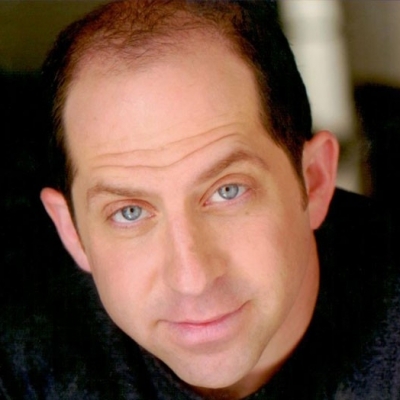 Jason Kravits
Jason Kravits has been appearing on stages and screens, large and small for over 30 years. He is probably best known for his long-running role as ADA Richard Bay on ABC's The Practice, though he has amassed over 50 other television appearances.
These include memorable roles on comedies such as The Kominsky Method, Curb Your Enthusiasm, The Unbreakable Kimmy Schmidt, Everybody Loves Raymond, 30Rock, and The Big Bang Theory; as well as dramas such as Madam Secretary, Major Crimes, Grey's Anatomy, Madoff, CSI, Masters of Sex and The Deuce.
His Film Credits include Chinese Puzzle (Casse-tête chinois), The Stepford Wives, Sweet November, Morning Glory, Laura Gets a Cat, Accommodations, My Dead Boyfriend, What Just Happened, and the animated feature film, Bling!
He has appeared in several Broadway shows, include the original production of Tony Award winning The Drowsy Chaperone; the 2003 revival of Sly Fox (directed by Arthur Penn); City Center Encores production of The Golden Apple and Relatively Speaking, an evening of three one-acts by Ethan Coen, Elaine May and Woody Allen (directed by John Turturro).
Along with comedy partner Joel Jones, Jason's two-man sketch show, An Evening with Kravits and Jones, took home the Jury Award at the 1999 US Comedy Festival in Aspen, Co. The show was based on material developed with the long-running Rumble in the Red Room collective.
More recently, Jason created and stars in the show, Off the Top!, a "one-man, completely improvised cabaret." Winner of a 2017 Bistro Award and sleeper hit at the Edinburgh Fringe Festival that same year, the show has played to sold out crowds in London, Adelaide, Melbourne, Washington D.C. and Los Angeles, and regularly plays the world-famous Birdland Theater in New York City.
As a writer, Jason penned the 10-minute play Green Eggs and Hamlet, the holiday stories The Kvetch, and Bullwinkle: A Christmoose Story, as well as the acclaimed web-series Lords of the Playground.
Jason is a native of the Washington, D.C. area, where, after graduating from the University of Maryland, he performed extensively at the Shakespeare Theatre, Round House Theatre and Woolly Mammoth Theatre Co.