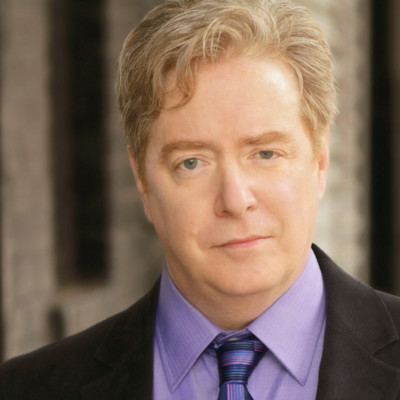 Mark Coffin
Mark Coffin most recently appeared in"Confidence (And The Speech)" a new play, written by Susan Lambert Hatem and directed by Hannah Ryan (Hamilton, An American in Paris) as Vice President Walter 'Fritz' Mondale, in a limited engagement at Theatre Row on 42nd. Street in New York.
Last winter Mr. Coffin worked in the company of "The Cake" at Manhattan Theater Club as understudy for the role of Tim. "The Cake", with star Debra Jo Rupp ("That '70s Show", "This Is Us") was directed by MTC Artistic Director Lynne Meadow and written by Bekah Brunstetter (Producer and writer, "This Is Us") played New York City Center's Stage One.
Mr. Coffin starred in (and co-adapted with Heidi Mueller Smith,) the world premiere of "A Christmas Carol", a one person performance also directed by Ms. Smith. It opened Nov. 30th, 2018 at Off-The-Wall Productions in Carnegie, PA.   *.   
Most recently, Mr. Coffin appeared as Eli Whitney in "Anything Goes" (The Lion Theatre, NYC) and "Bone On Bone" by Marylou DiPietro, in the inaugural year of New York's Broadway Bound Theatre Festival, directed by Misti Wells and co‑starring Geraldine Leer. In the past five years he has appeared as Commandant Huber-Joseph Henri in"The Dreyfus Affair" (BAM), Doyle Trigorin in "Stupid Fucking Bird" (LIU Guest Artist), Herr Schultz in "Cabaret" (The Secret Theatre, NYC), Dr. Timothy Leary in "High Time" (Martha's Vineyard Playhouse) and Dr. Harvey Kelekian in "Wit" (Triad Stages, NC). Other roles include Hugh in "Wearing Black" (NYMF 2015, Outstanding Individual Performance Award), and Col. Pickering (u/s) in "My Fair Lady" (Pittsburgh Public). Other highlights include Captain Winton in The Irish Rep's production of "Transport", written by Thomas Kenneally ('Schindler's List') and Larry Kirwan (Black 47, 'Hard Times'), directed by Tony Walton, and the Senator (and others) in Joe Pintauro's "Men's Lives," directed by Harris Yulin, at Bay Street Theatre, Sag Harbor, NY.
He can be seen in "Confession" directed by Angelique Capozzi ( Starr Films, Ltd ); "By Jingo," by Ryan Caraway and "R&J: the Web Series" (Capulet) directed by John Hurley.  Mark has performed in concert internationally from Vancouver, BC to St. Petersburg, Russia ( The Hermitage ) and throughout the United States ( Carnegie Hall ). He is a MAC Award nominee and two time Backstage Bistro Award winner. He is a proud member of Actors Equity, SAG/AFTRA.
Please visit markcoffin.com