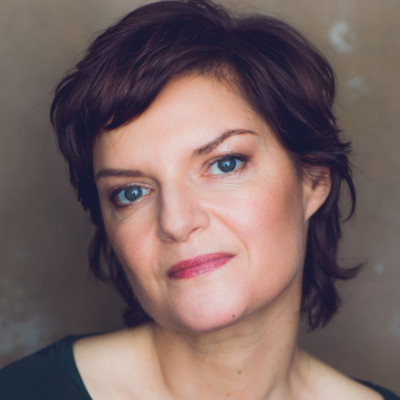 Mary Bacon
Mary Bacon is an actress living in New York City with her husband Andrew Leynse and son Abadi. She has worked on and off Broadway, and in tv/film/ and various commercials. She has taught actors at the Einhorn School of Performing Arts, she is a long time member of the Actors Center and is ever grateful for the community.
Select credits include:
Broadway: Rock N' Roll, Arcadia.
Off-Broadway: Charles Busch's "The Tribute Artist", Horton Foote's "Harrison, TX" ,  and Lucinda Coxon's "Happy Now" with Primary Stages;  "Giant"  at the Public; "Days to Come" and Lortel and Drama Desk nominated  "Women Without Men" and "The Madras House" at The Mint;  "Becky Shaw", Second Stage;  "Eccentricities of A Nightingale", "The Late Christopher Bean" and "Happy Birthday" with TACT.
Regional Theatre: "The Widow Lincoln", Ford's Theatre; "Just like Us", Denver Center;  "Children" Westport Playhouse/ Williamstown Theatre Festival; "Crimes of the Heart", McCarter; "Don Juan", Seattle Rep/The McCarter/ The Old Globe; Molly Smith Metzler's  premiere of "The May Queen", Chautauqua Theatre Festival and many others.
TV/FILM: Blacklist, Madam Secretary, Elementary, Donny!, Law and Order SVU, Boardwalk Empire, The Good Wife, Mildred Pierce,  Jonny Zero, Third Watch, PBS's American Experience, Nickelodeon's The Gaveltons. Various commercials and voice-overs and podcasts.
BFA from Carnegie Mellon.
Founding member and co-chair with Heidi Armbruster of the Dorset Theatre Festival's Women Artists Writing. (dtf waw)