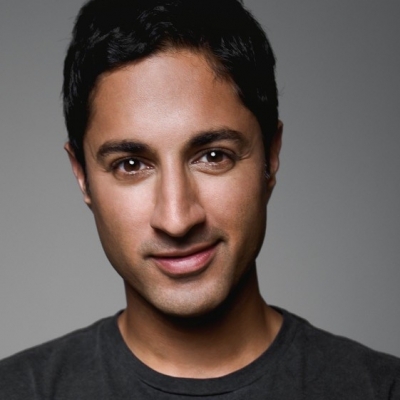 Maulik Pancholy
Maulik Pancholy is best known for playing Jonathan on NBC's award-winning comedy 30 Rock, Sanjay on the Showtime hit series Weeds, and Neal on the NBC comedy Whitney. Numerous television recurring roles and guest appearances include Elementary, Star Trek: Discovery, Friends from College, The Good Wife, Web Therapy, The Comeback, The Sopranos, and Law & Order: Criminal Intent. He is the voice of Baljeet on Disney's animated series Phineas and Ferb, and the title voice of Sanjay on Nickelodeon's Sanjay and Craig. For his work on television, he has been nominated for and won the Screen Actors Guild Award on multiple occasions.
On stage, he starred opposite Matthew Broderick and Martin Short on Broadway in Terrence McNally's It's Only A Play, and he recently starred opposite Ed Harris in Good For Otto at The New Group. Other select New York theater credits include Wallace Shawn's Aunt Dan & Lemon (The New Group), The Awake (59E59), The Happy Sad (SPF at The Public), and Guantanamo: Honor Bound… (The Culture Project). Regionally, he played the title role of Kate in Ed Iskandar's all-male The Taming of the Shrew at Shakespeare Theater Company. He has also appeared in productions at Studio Theatre DC, Yale Rep, The Goodman, Chicago's Court, The Mark Taper Forum and Shakespeare Festival Los Angeles.
Film credits include 27 Dresses, Hitch, Friends with Money, and several independents including Love Ranch, Raspberry Magic and Tug. Pancholy has long been an advocate for the Asian American and Pacific Islander (AAPI) and LGBT communities. In 2014, President Obama appointed him to serve on the President's Advisory Commission on AAPIs. During his three-year tenure, he spearheaded the launch of #ActToChange, an anti-bullying campaign for AAPI youth. He delivers keynote addresses to universities and corporations about diversity in the media, and is currently writing his debut middle grade novel about a young, gay Indian-American boy, slated for release by Balzer + Bray/HarperCollins in the fall of 2019.