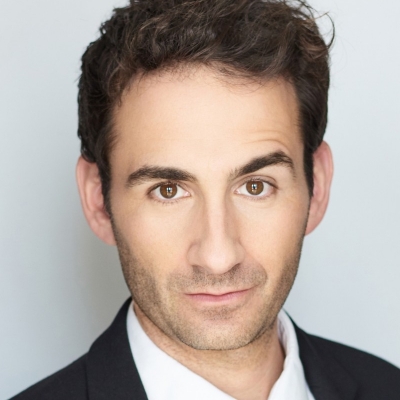 Erik Liberman
Chameleonic actor Erik Liberman is known for originating roles in several productions on Broadway and off, including War Paint with Patti LuPone; The Band's Visit with Tony Shalhoub; Alan Menken and Stephen Schwartz's Hunchback of Notre Dame for Disney; and Harold Prince and Alfred Uhry's LoveMusik. Television work includes roles on Modern Family, Martin Scorsese's Vinyl, as well as Unforgettable. Liberman has also performed in  Carol Burnett's Hollywood Arms, portrayed Groucho Marx at the Obama White House, appeared in acclaimed Sondheim revivals, as well as opposite Harvey Fierstein in the Broadway tour of Fiddler on the Roof — later leading the show's all-star 50th anniversary celebration at New York City's Town Hall.
Born in Coconut Grove, Florida, he made his television debut at age six. Mentored by Maureen Stapleton, Liberman became a YoungArts winner while a senior at New World School of the Arts. After high school, he trained at London's Complicité and National Theatre, where he came under the wing of Judi Dench. He received a grant to study physical theatre with master clown teacher Philippe Gaulier in Paris, and in Los Angeles, was the face of noted improv-and-sketch-comedy school The Groundlings. As a member of the Sundance Theatre Lab, he worked with actors including Viola Davis, Peter Dinklage and Sally Field. 
Liberman has received accolades including Helen Hayes, Ovation, and Garland Awards, in addition to winning the Lotte Lenya Competition for Singers. He interviews "Gamechangers" and writes essays on his blog, and has contributed to numerous books including Performance of the Century, Jayne Mansfield: A Bio-Bibliography and, with his father, Wisdom From an Empty Mind and Luminous Life: How the Science of Light Unlocks the Art of Living.
Legendary director-producer Harold Prince has said of him, "Erik is the real deal. Once you've seen him, you can't forget him," and Joan Juliet Buck, former editor-in-chief of French Vogue, described his work as "multifaceted, irreducible and astonishing."