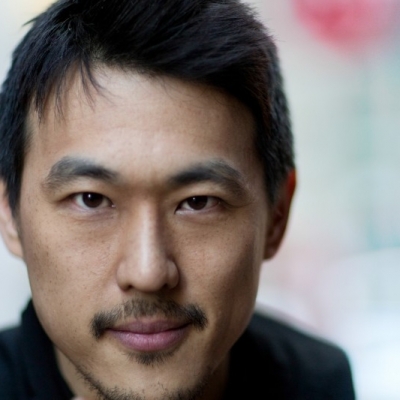 James Chen
James grew up in New York state, and attended UPENN before getting his MFA in Acting from the Yale School of Drama. He then moved to NYC, where he quickly began working in Off Broadway theater, TV, film, commercials, and audiobooks. For 2 seasons he played CSU Detective Adrian Sung on Law & Order: SVU, with other work including Blue Bloods, NCIS: LA, The Blacklist, and Running Wilde, as well as a pilot for Adult Swim playing a patriotic pizza-delivering hero.
He's had the pleasure of working opposite artists such as Kate Winslet, Jim Carey, Tilda Swinton, and Denis Leary in international studio films such as The Amazing Spiderman, Mr. Popper's Penguins, Labor Day, and We Need To Talk About Kevin. Regionally some of the wonderful theaters he has collaborated with are the Chautauqua Theater Company, The Guthrie Theater, and the Philadelphia Theater Company.
Of his dozen plus narrated audiobooks, some of his favorite titles include "Prayer of the Dragon" and "Chinese Yankee" which can be found at Audible.com. And as a developing writer and filmmaker his latest short, The Swap, has played at the Kingston Film Festival, the Philadelphia Asian American Film Festival and continues to make rounds in the festival circuit. He grew up training in classical piano, is conversational in Mandarin, and has studied martial arts for several years. He currently splits his time between Los Angeles and New York. MFA Acting Yale School of Drama, Dexter Wood Luke Memorial Prize.