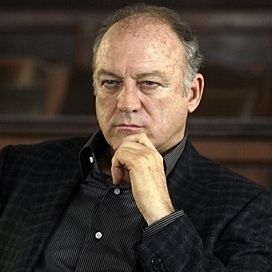 John Doman
John Doman can be seen in the FOX series Gotham as Don Falcone as well as the SHOWTIME series The Affair. Perhaps best-known for playing William A. Rawls in HBO's brilliant series The Wire, he has also starred in the Canal+/Netflix 1-hour drama Borgia created by Tom Fontana. Other television credits include House of Cards, Person of Interest, The Good Wife, Burn Notice, Rizzoli & Isles, Damages, Law & Order, CSI, The Practice, and ER, among many others.
Doman's numerous film credits include Blue Valentine, The Company Men, Lonely Hearts, Mystic River, City by the Sea, Mercury Rising, and Die Hard with a Vengeance.
Doman has worked extensively on stage as well, most recently appearing in Our Lady of 121st Street at Signature Theatre and The Other Thing at the Second Stage Theatre. Other off-Broadway credits include The Book of Grace, Unconditional, Robbers, True West and Fool for Love.