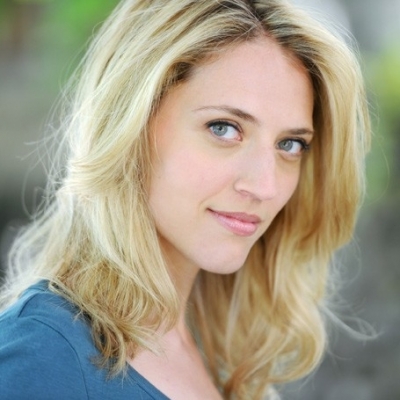 Julia Motyka
Julia is an actress, producer, writer, and teacher with a national reputation and a over fifteen years of professional experience. As a performer she has appeared Off-Broadway, in the World Premieres of We Got Issues (Exec. Prod. Eve Ensler and Jane Fonda), Obama 44, The Last Starfighter: the Musical; and The Golden Ladder. Some other notable NY Reading and Workshop Credits include work for Second Stage, Roundabout, Primary Stages, Ensemble Studio Theatre, The Directors Company, Abingdon Theatre Company, Mabou Mines, ART, among others. Regional credits include: Bay Street Theatre, The Folger Theatre, The Alley, The Denver Theatre Center, The Pioneer Theatre, The Rubicon, TheatreWorks (Palo Alto), San Francisco, Colorado, and Marin Shakespeare Festivals. She has won performance awards in San Francisco and Denver, and been nominated in Los Angeles. Film: Crosseye, The Kindergarten Shuffle, In The Family. She is also an Audiobook narrator
She is currently writing her first book Life, By a Thousand Paper Cuts, which was initially developed in residence at SPACE on Ryder Farm and received a subsequent residency at ARTErra, Portugal.
As an activist and educator, Julia has developed programming for The Trinity School NYC, The San Francisco Shakespeare Festival, and The Cripple Creek School District. In partnership with the Hastings Youth Council (Hastings-on-Hudson, NY), Julia created "Living Shakespeare". With participants' ages ranging from 7-16, the program ran for 4 years and served nearly 100 children in its final session alone. Proud ASTEP volunteer. She's been a guest teaching artist for the Kennedy Center's American College Theatre Festival. She is currently the chair of the Bay Street Theater Education Committee and was their Interim Director of Education from 2014-15.
She currently serves on the advisory board of SPACE on Ryder Farm, a non-profit artists' residency organization located in Brewster New York, where she sat on the board from 2014-16 and acted as vice-chair during the 2014 and 2015 seasons.
Occasionally she posts pictures. Even more occasionally, she tweets. @juliamotyka_me.