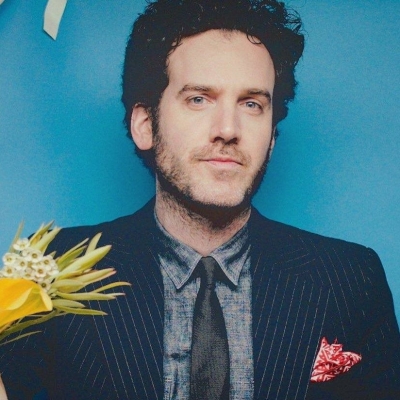 Michael Cuomo
Michael
 is an award-winning producer and actor of film, television and theatre.  He recently produced and co-starred in THE LIGHT OF THE MOON, written and directed by Jessica M. Thompson, which took home the Audience Award for Best Narrative Feature at SXSW'17 and sold to Imagination Worldwide and Amazon. The film premiered theatrically in Fall '17 with the support of UN Women and is currently streaming on Amazon Prime and all major digital platforms. 
Cuomo
 also produced and starred in the critically acclaimed feature film HAPPY NEW YEAR (Snag Films), written and directed by K. Lorrel Manning, executive produced by Iain Smith (CHILDREN OF MEN, THE FOUNTAIN). The film's premiere at the SXSW and Hamptons International Film Festivals was followed by a successful tour through 16 international film festivals, garnering impressive reviews, winning 6 awards including 
Cuomo
 for Best Actor and Manning for Breakout Director (RIIFF). 
Michael
 can also be seen in the upcoming DANIEL ISN'T REAL (producer, Elijah Wood), Netflix's "ORANGE IS THE NEW BLACK," 
B
ANDLSAM (Summit Enter­tainment) and the inde­pendent hit FOUR-EYED MONSTERS (IFC Films). He has per­formed at Off-Broadway theatres through­out NYC, such as Rattlestick, The Actor's Studio, Naked Angels, Dixon Place and The Barrow Group. His national on-camera commercial campaigns include: Travelocity; Samsung (with Eli Manning); AT&T; Bailey's; Bank of America, SEAT Ibiza, Levissima and General Electric.
Next up, he's inked to act & produce in the independent features WHAT BREAKS THE ICE, SIX DINNER PARTIES, DEVICES, PINK MIST, AMERICAN SUMMER, RED HOUSE and CLEVELAND. Michael is a proud member of the the Screen Actors Guild (SAG-AFTRA), Actor's Equity Association (AEA), The Actor's Center Workshop (TACW) and Producer's Guild of America (PGA), . In his spare time, he reads to children through the SAG Foundation's BookPals (Performing Artists for Literacy in Schools) and mentors inner-city high school film students through the Ghetto Film School's industry outreach program. He currently lives in Fort Greene, Brooklyn.