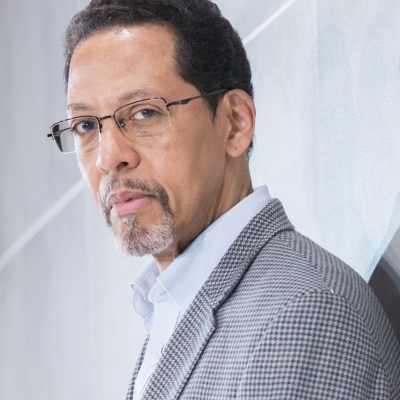 Peter Jay Fernandez
Peter Jay Fernandez is is a two time Audelco winner and has appeared on Broadway in productions of All The Way, Cyrano De Bergerac; Julius Caesar; Henry IV; Jelly's Last Jam; and The Merchant Of Venice. Off-Broadway credits include Macbeth (Theatre for a New Audience), Othello, Father Comes Home From the Wars, As You Like It, Coriolanus, The Winter's Tale, Henry VIII, Spell #7 (Public Theatre), Red Speedo (New York Theatre Workshop), Zooman and the Sign (Signature), Too Much Memory (Fourth St. Theater), The Pain and The Itch (Playwrights Horizons), Thunder Knocking On The Door (Minetta Lane), RICHARD III: Born with Teeth and Widowers' Houses (Epic Theatre), among many others.
He has worked throughout the United States at regional theatres including Arena Stage, Goodman Theatre, Old Globe, Long Wharf Theatre, Hartford Stage, McCarter Theatre, Seattle Rep, Williamstown, Alliance Theatre, Milwaukee Rep, Cincinnati Playhouse, Geva, The Wilma, among others.
Film and television credits include Shades of Blue, Luke Cage, Royal Pains, Gotham, Elementary, House of Cards, Fringe, Deception, Damages, Law and Order(s), The Good Wife, Blue Bloods, Body of Proof, The Adjustment Bureau, Preaching To The Choir, and Funny Valentines.

Peter is currently Assistant Professor of Acting in Columbia University's School of the Arts, Masters Division.