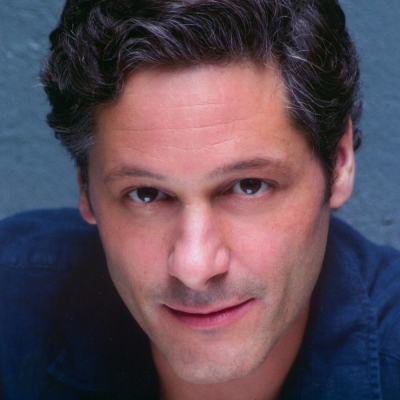 Peter Rini
Peter is a New York based actor/ educator/ advocate for equality for all.
During the pandemic crisis, Peter shifted gears a bit and worked in several government agency, humanitarian and civic-minded positions. His first objective/intention was to help NYC build back strong after the crisis had decimated it, and to help New York maintain as many voter delegates in Congress as possible. Going door to door as a 2020 Census worker, Peter was able to gather information and complete 800 Census questionnaires from September through October. He followed that work up as a vaccine table coordinator/ data entry operator at the Jacob Javits mass Vaccination Center.  From January- June 2021, he worked alongside nurses and National Guardsmen and helped the site vaccinate over 630,000 people with the Pfizer vaccine. Finally, Peter also worked for the Board of Elections as poll worker on the General, NYC Primary, and the upcoming 2021 NYC Mayoral Election.
He is writing about these experiences and hopes to have a theatrical piece done in 6-8 months.
On Broadway, he originated the role of Vinnie Bavasi in Neil Simon's Proposals. Later that same year, after Proposals closed, he went on to play Marco in the Tony-winning revival of A View From the Bridge by Arthur Miller, incidentally at the Neil Simon Theater.  He has appeared in plays at Second Stage, with Keen Company, The Roundabout, Playwright's Horizons, the Promenade,  and the New York Shakespeare Festival. His regional theater credits include work at The Shakespeare Theater, DC, Dallas Theater Center, Arizona Rep, Long Wharf Theater, The Old Globe, A.R.T., Pittsburgh Public Theater, Hartford Stage, among others. He loves working on classically driven material, modern plays, contemporary plays and new works alike. Favorite playwrights include Shakespeare, Arthur Miller, Neil Simon :-), O'Neill, Williams, Chekhov, Coward, Mamet, Wilde, Paula Vogel and others. 
From 2009-2011, he appeared as Cmmdr. Harbison in the Lincoln Center National Tour of South Pacific, directed by Bart Sher.
Peter has also amassed many appearances on episodic tv filmed in New York. Selected shows include all of the the Law and Order franchise shows, Blue Bloods, The Blacklist, Smash, The Mysteries of Laura, and as recurring character Jason Figueroa on Season 2 of Orange is the New Black. He can be seen in an upcoming episode of FBI's Most Wanted, "Gladiator", airing November 2021
Peter also has appeared in several national commercials for global brands such as Bud Light, Thomas' English Muffins, Kentucky Fried Chicken, AFFI,  and more recently in a Super Bowl commercial for Movantik, in 2016. 
Peter appears in the films Sleepers, Boiler Room, The Juror, and recently released, What Breaks the Ice.
He is Anti-Asian Hate, Pro-Black Lives Matter, Pro-Union Equality and wants to help anyway he can in joining the fight for restructuring-for-equality the New York and global theater communities in order to have true 'Inclusivity' in all our cultural institutions and all the culturing offerings that are produced there. 
Peter is a proud and grateful survivor of the Covid-19 Coronavirus and proud member of The Actors Center.